Dry Carpet Cleaning in Salt Lake City Utah
Signature Dry Organic Carpet Cleaning
Salt Lake City Carpet Cleaning | Green Solutions Carpet Cleaning
At Green Solutions Carpet Cleaning in Salt Lake City, We use a 98% organic biodegradable absorbent dry carpet cleaning compound.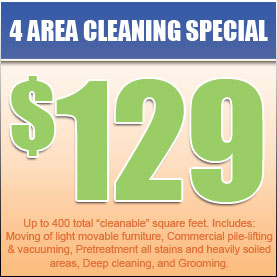 The Strong Dry Compound is spread evenly over carpet and brushed or scrubbed in, after a thorough application of green pre-spray. For small areas, a household hand brush can work such a compound into carpet pile; dirt and grime is attracted to the compound, which is then vacuumed off, leaving carpet immediately clean and dry. For commercial applications, a specially designed cylindrical counter-rotating brushing system is used to extract carpet quickly and effectively using 97% less water than your typical truck mount steam cleaner. We use this method for several reasons, the most important one is that it beats the competition every years in National events. Second is that it is safe for people and pets. The all natural ingredients ensure your family is not exposed to anything that could be harmful ever. And third is the environmental impact carpet cleaning has on the environment. I never knew the severe consequences we are face with when we use the old traditional carpet cleaning methods. I'm equally positive that people wouldn't choose these Eco-harmful processes. When I learned the dirty truth about steam cleaning I knew I had to take a stand. Take a look at the facts and decide for yourself.
Salt Lake City Carpet Cleaning | Green Solutions Carpet Cleaning
Based on recent carpet cleaning industry estimates, there are about 200 Billion square feet of carpet in the United States. Cleaning all of this carpet just once with a Dry Extraction Carpet Cleaning System would save 9,770,000,000 Million gallons of water! That's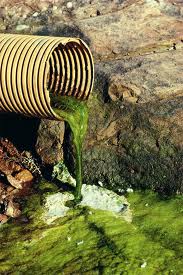 enough water to:
1.   Fill 195,000,000 standard bathtubs.
2.  Flush a 1.6 gallon toilet more than 6,000,000,000 times.
3.  Sustain over 53 million people for one year or over 670,000 people for their lifetime.
This point is often overlooked, wet extractors use large amounts of water. Further, they generate large amounts of waste water which burdens sewers and our Salt Lake City water treatment Plants. Also, 20-35% of waste water that is left in the carpet evaporates; humidifying buildings and forcing air conditioners and dehumidifiers to run harder and longer. Using Dry Extraction Compound Cleaner saves water. In fact, the Strong Dry Carpet Cleaning System deep cleans carpet with 97% less water than typical high-flow wet truck mounted extractors. Eliminating all Previous Carpet Cleaning Issues! The Answer is Clear, Call Green Solutions Carpet Cleaning Today and Put An End To Wet Soggy Carpets Forever!
Carpet Cleaning Salt Lake City Utah | HWE Waste Water Problems
Why are these waste water numbers important? Read the following article about the current state of The Worlds Water Supplies!
Our global water supply is becoming more of an
issue every day. Even in developed nations, where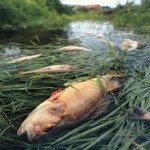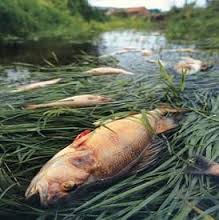 a plentiful supply of water is sometimes taken for
granted, the value of water is in­creasing among
the people and their governments.
HowStuffWorks has already found that we can't
manufacture water, so what exactly will happen if
we run out?­ It's ironic that on a planet that is 70
percent water, people don't have enough clean,
safe water to drink. But the freshwater on Earth
makes up just three percent of the water supply.
And less than one percent is freely available; the
rest is tied up in ice, as in icebergs, glaciers, and
snowcaps. This means that all of the rivers,
streams, lakes, aquifers and groundwater expected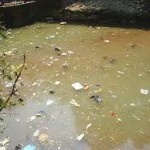 to sustain the 6,602,224,175 people on Earth
make up less than one percent of the total water
on the planet [source: CIA].
This is important, because the planet is in the
midst of what the United Nations is calling a
"water crisis." For some people, the issue isn't a
lack of water, but a lack of clean water: Millions
of people die each year from preventable diseases,
after drinking water from an unsanitary source
[source: U.N.]. In other regions, water is simply
scarce.
A water shortage can affect you no matter where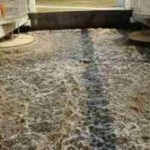 you live in the world. It's arguably humanity's
most vital natural resource. It sustains all other
activities; it's the essential basis of economies,
societies and human life.­
The current crisis results from a combination of
factors, but one rises above the others: the global
population boom. As populations grow, so too, do
their demands on water. People must be fed, and
agriculture must have water to grow crops and
livestock. This puts a demand on naturally
available water.
To secure a source of water for its people, a
government may construct a dam, but dams have
drawbacks as well. Due to their large surface
area, they lose a lot of water to evaporation. And
they also serve as inadvertent collection sites for
natural salts found in freshwater. These salts
build up over time, and cropland irrigated
through a dam may become poisoned from salt
concentrations. This can lead to food loss — not
only the crops themselves, but also the cows, pigs
and chickens that eat the affected grains.
Instead of finding new places to grow crops,
farmers with ruined fields may move to cities in
search of work. Sudden urban population growth
strains public infrastructure — like sewers. The
poorest residents may find that they have no
choice but to use the water supply directly,
without sanitation. Pollution would also increase
through the growth of industry, which may boom
with a sudden influx of cheap labor. If this
happened, it wouldn't take long for the common
water supply to become unsanitary under these
conditions. The polluted water supply would kill
aquatic life, further reducing the available food
supply. Water-borne diseases, such as diarrhea,
would spread.
Will this happen? Perhaps not. But people may
resort to violence in an attempt to prevent a
nightmare scenario like this. Read on to find out
about conflicts arising from water rights.
http://science.howstuffworks.com/environmental/e
arth/geophysics/run-out-of-water.htm
 Demand A Better Carpet Cleaning System That Offers:
Green Solutions Carpet Cleaning Benefits: 
NO WET CARPETS – NO DOWN TIME
NO DETERGENT RESIDUE
SURFACE STAINS WILL NOT RETURN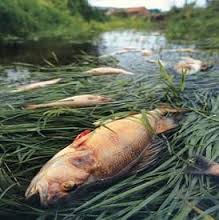 NO FILLING OR DUMPING OF WATER
NO HARSH CHEMICALS
ELIMINATE ALLERGENS AND MOLD
IMPROVE INDOOR AIR QUALITY
SAFE FOR ALL TYPES OF CARPET
CARPETS WILL STAY CLEANER LONGER
SAFE FOR YOUR FAMILY AND PETS
EXTEND THE LIFE OF YOUR CARPET
YOUR BEST CARPET CLEANING VALUE
WE'RE CERTIFIED-BONDED-INSURED
100% SATISFACTION GUARANTEED
Salt Lake City Carpet Cleaning | Green Solutions Carpet Cleaning
How It's Done:
Green Solutions Carpet Cleaning in Salt Lake City, employs physical contact as opposed to hot water pressure. Our  DRY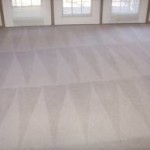 ORGANIC system intelligently controls the moisture that is used. Green Solutions Carpet Cleaning in Salt Lake City's Carpet Cleaner permanently removes deep down soil, cleaning carpet deeper and more thoroughly than any other carpet cleaning product on earth. What's more; carpet is left DRY and ready to use immediately, without removing (flushing out with hot water pressure) valuable carpet stain resistant materials. No dirt attracting residue is left in carpet to attract new soil. StrongDry carpet cleaning compound is green, all natural and organic.
Carpet Cleaning Salt Lake City | Green Solutions Carpet Cleaning:
Dry vs. Steam Cleaning:
The Outdated Steam Cleaning Method;
Well over 90% of carpet cleaners use traditional methods (hot water extraction). You've probably seen them with the big van parked in the street with hoses running into the building. Steam Cleaning (actual hot water extraction) is a 40 year-old process that can leave the carpets wet for many hours (or even days when not done properly). It is an old system that relies on high water pressure and detergent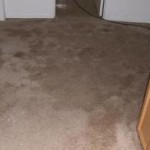 to clean ,which can force water and dirt down into the pads and even the sub floor). Water is then sucked out of the carpet, but because the pad and sub floors are wet, it takes a long time to get completely dry. This can cause wicking problems (stains coming back), mildew and mold problems, quick re-soiling, bad odors, and a total inconvenience for you. These are the same reasons why the #1 consumer complaint about carpet cleaning Worldwide is wet carpets, #2 is spots returning or "wick Back". Both these serious problems are resolved using our process.
Green Solutions – Eco Friendly Carpet Cleaning Solution
The carpet cleaning industry has come a long way in 40 years. With our dry carpet cleaning system, the carpets will be cleaned and ready to use within 30 minutes of application; stains will not come back, and carpets will repel dirt, keeping them clean much longer. Our equipment is light weight and quiet, a totally Eco-friendly dry immediately organic carpet cleaning system.
In a large national survey customers' biggest complaint was that their carpets were too wet, and took way too long to dry. Another complaint was that most of the stains came back after the carpet dried. With Green Solutions Carpet Cleaning in Salt Lake City, your carpets will be clean and dry instantly leaving no way for stains to return.
Carpet Cleaning Salt Lake City | Before & After Pictures
The Official test results are in and tallied, we cant not argue with facts and science.  We made the decision only use Dry Organic Carpet Cleaning Products, and dedicate all our tile, airduct, and upholstery carpet cleaning  chemicals to the New Green Cleaning methods.  Technology wins again, and we are always on the lookout for the next best thing in the cleaning industry, and when it proves itself as effective as our Dry Carpet Cleaning System is, we will bring you that cutting edge technology to you as well.
 Carpet Cleaning Salt Lake City UT | Green Solutions Carpet Cleaning.
15 MINUTE DRY TIME
GREEN CHEMISTRY SAFER FOR YOUR FAMILIES
HEALTH & THE HEALTH OF YOUR CLEANING CREW
94% AVERAGE CONTAMINATION REMOVAL
NO OPEN DOORS SO NO PETS OR KIDS CAN ESCAPE
NO OPEN DOORS SO WEATHER IS NO LONGER AN
ISSUE AS TO WHEN YOU CLEAN
NO NOISY EQUIPMENT IN THE HOUSE
LESS EXPENSIVE FOR YOU
PROLONGS THE LIFE OF YOUR CARPET WHEN
CLEAN REGULARLY
NO HOSES SCRATCHING UP CORNERS OR DOOR
WAYS
KILLS AND STOPS IMMEDIATE CONTAMINATION
REGROWTH
NO OPEN DOORS SO SECURITY IS NOT AN ISSUE
USES NO FUEL ONCE ON SITE (GREAT FOR PLANET)
USES LESS WATER ABOUT AT BOUT 1/20 OF WHAT
STEAM CLEANING REQUIRES (GREAT FOR PLANET)
CREATES NO WASTE WATER WHICH REQUIRES
SPECIAL DISPOSAL (GREAT FOR PLANET)
Carpet Cleaning in Salt Lake | Air Duct Cleaning
Did you know that one of the biggest problem areas for allergy-causing agents other than your carpets is your Air Duct System? There are millions of allergen particles that have settled in your ducts over the years and every time you turn on your unit, you spread these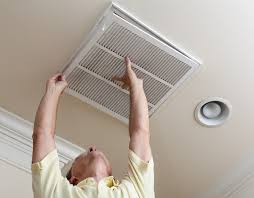 particles throughout your home. Duct cleaning, when done properly, can be a very effective tool in reducing your exposure to indoor air.
Key Reasons:
Health Reasons – Asthma, Allergies, Respiratory problems
Household Reasons – Constant Dusting, Remodeling, Replace Unit
Emergency Situations – Fire/Smoke water Damage, Attic insulation Removal
Capabilities
If you see dirt on your carpet, you call to have your carpet cleaned. That's the problem with your duct system, you don't think about having them cleaned because you can't SEE how dirty they are. Don't let your duct system be "OUT OF SIGHT, OUT
OF MIND" Call Green Solutions today for a Free Inspection.
Dryer Vent Cleaning Salt Lake City
Did you know that your dryer is likely a fire hazard? Lint buildup can not only be a potential fire concern, but can also reduce your dryer's ability to effectively dry your laundry. That means a higher electric bill and longer times which can make doing the laundry a real chore. We offer free evaluations to see if having your dryer vent cleaned is necessary. Just think of how much better you will feel knowing that you eliminated a hazard from your home while cutting back on electric costs at the same time!
Visual Inspection
We can do a visual inspection of the inside of your duct system to see if there are excessive amounts of dust and debris. We know from experience that people who have the cleaning performed properly, on systems that are dirtier than average, do experience allergy relief.
Improved Indoor Air Quality
EPA studies of human exposure to air pollutants show that indoor pollutant levels may be 2-5 times, and occasionally more than 10 times, that of outdoor levels. The EPA has also found more than 105 known carcinogens in both homes and offices, trapped in growing quantities.
Green Solutions Carpet Cleaning: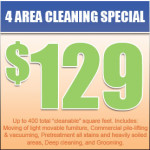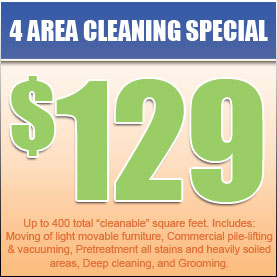 9239 Wisteria Way
West Jordan UT 84081
United States
(801) 599-1993
greensolutionscarpetcleaning@gmail.com
Salt Lake;
Green Solutions Carpet Cleaning
435 E 200 S # 3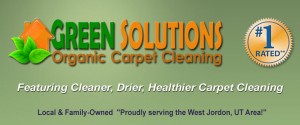 Salt Lake City UT 84111
(801) 889-6158
greensolutionscarpetcleaning@gmail.com
Sandy;
Green Solutions Carpet Cleaning
10450 South State St #2118
Sandy Utah 84070
(801) 656-8474
Description:
Green Solutions Carpet Cleaning in West Jordan proudly offers the Strong Dry Carpet Cleaning System.
Our carpet cleaning method is rated #1 worldwide. For a better way to clean your carpets call now.
Payment types: Cash, Check, Invoice, American Express, Discover, MasterCard, Visa
Hours:
Monday: 8:00 am – 8:00 pm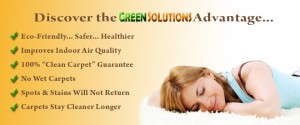 Tuesday: 8:00 am – 8:00 pm
Wednesday: 8:00 am – 8:00 pm
Thursday: 8:00 am – 8:00 pm
Friday: 8:00 am – 8:00 pm
Saturday: 8:00 am – 8:00 pm
Sunday: 8:00 am – 8:00 pm
Categories:
Proudly Serving Dry Carpet Cleaning in Salt Lake City, Sandy and West Jordan Utah!
Get amazing carpet cleaning discounts for our carpet cleaning locations in Salt Lake City, Sandy and West Jordan Utah Today and Save Big On Carpet Cleaning Services.